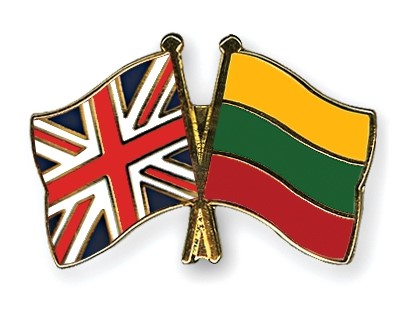 Although most Lithuanians speak English (residents of large cities), it is less common outside of large cities. It is always useful to know key phrases:
Good morning – Labas rytas
Good afternoon – Laba diena
Good evening – Labas vakaras
Goodbye – Viso gero
Hello/Hi – Labas
See you – Iki
How are you? – Kaip sekasi?
Fine, thanks. And you? – Ačiū, gerai. O tu?
I am sorry/Excuse me/Pardon – Atsiprašau
Please – Prašau
No – Ne
Yes – Taip
Sorry, I do not speak Lithuanian – Atsiprašau, aš nekalbu lietuviškai
Sorry, but I do not understand – Atsiprašau, bet aš nesuprantu
Do you understand? – Suprantate?
Do you understand English? – Suprantate angliškai?
Yes, I understand – Taip, suprantu
No, I do not understand – Ne, nesuprantu
Could you repeat that please? – Pakartokite prašau
Can I have the menu, please? – Prašau meniu
Can I have the bill, please? – Prašau sąskaitą
What is your name? – Koks tavo vardas
My name is … – Mano vardas …
One ticket please – Vieną bilietą prašau
How much does it cost? – Kiek tai kainuoja?
Cheers! – Į sveikatą!
Where is…? – Kur yra …?
Supermarket – Parduotuvė
Library – Biblioteka
Post Office – Paštas
Bank – Bankas
Cinema – Kino teatras
Church – Bažnyčia
Museum – Muziejus
Swimming pool – Baseinas
Sports club – Sporto klubas
Kiosk – Kioskas
Toilet – Tualetas
Pharmacy – Vaistinė
ATM – Bankomatas
Source: www.vgtu.lt
(Visited 1,499 times, 1 visits today)