In 1387, Lithuania became a Christian state and Vilnius was granted Magdeburg rights. Thus, there appeared a need for headquarters for the city authorities. As the main square of the city was located here, it was decidedto build the Town Hall in the same place. The building housed the magistrate (in other words, the city councillors) as well as court rooms, the treasury, archives, an arms and ammunition warehouse, and rooms for preserving standards of measurement. A prison was established in the basement.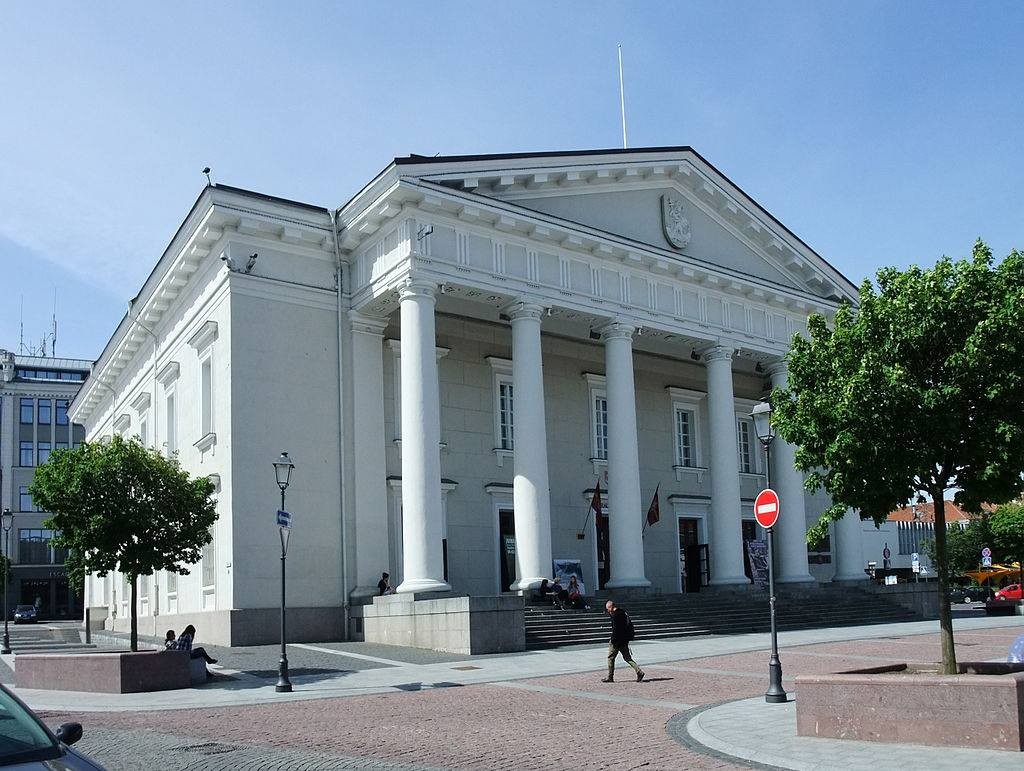 The Town Hall building was Gothic to begin with and changed with time. The Town Hall was reconstructed for the last time by the architect Laurynas Stuoka-Gucevičius at the end of the 18th century. During that reconstruction, the Town Hall turned into a Classical building. In the 19th century, the Town Hall was transformed into a city theatre where a famous personality – composer Stanisław Moniuszko – conducted the premier of his opera. Among all the Polish composers, only Frederic Chopin could be considered more prominent than Moniuszko.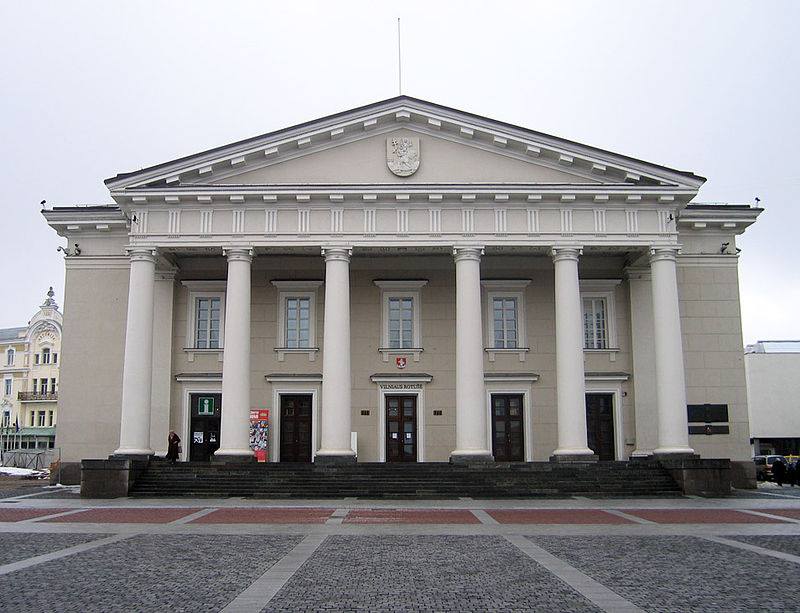 In the 20th century, an art museum was housed in the Town Hall. Today Vilnius Town Hall is a representative building. Many different events are organised at the Town Hall during a year: concerts, literary evenings, presentations of books, exhibitions and festivals. The pediment of the Town Hall is adorned with the coat-of-arms of the city of Vilnius – St Christopher carrying baby Jesus on his shoulders.
Internet site: http://www.vilniausrotuse.lt/
Sources:
http://www.vilnius-tourism.lt/en/tourism/places-to-visit/top-20/town-hall/
www.wikipedia.org
(Visited 673 times, 1 visits today)