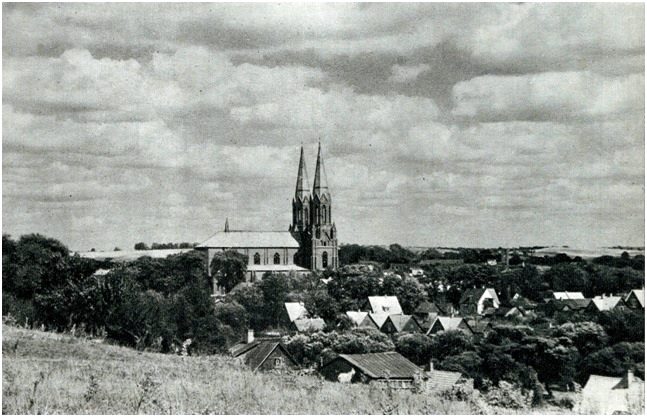 Archeological findings show first citizens of Anykščiai district since 9000 B.C. The town's name was first mentioned as Anykščiai Manor of Lithuania's Duke Kazimieras. He wrote in his letters that he is assigning the manor for Radvila Astikaitis. Also, archaeological finds show that during the 13th-15th c. near Anykščiai was a wooden fortress, now called Šeimyniškėliai Mound. Some historians relate it to Voruta, the only castle of King Mindaugas mentioned in historical sources. Currently, it is the most researched mound in Lithuania and one of the most widely researched mounds in Eastern Baltic region.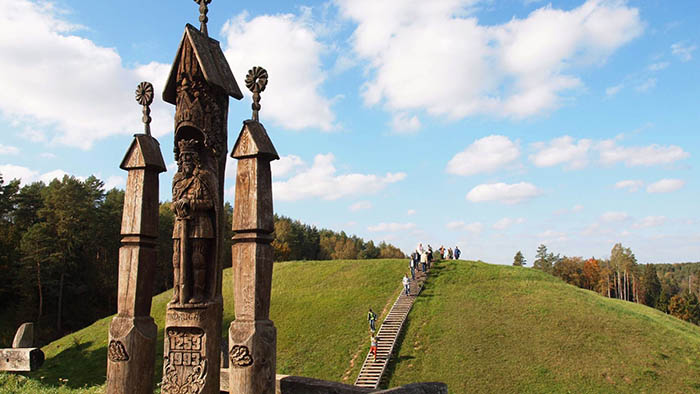 During 1442–1452, a first wooden church was built in town. In the XV century, the town Anykščiai is being mentioned. In 1516 the town got the rights of the town and the Manor of Anykščiai with the town to be given to Mikalojus Radvila. In 1566 the town suffered several fires. The church was burnt to the ground, but it was soon to be re-built. In 1792, king Stanislovas Augustas gave the town rights and a blazon. The blazon consists out of the new bridge which was built right before receiving an autonomy, and the statue of st. Jonas Nepomukas, the watchman of the bridges.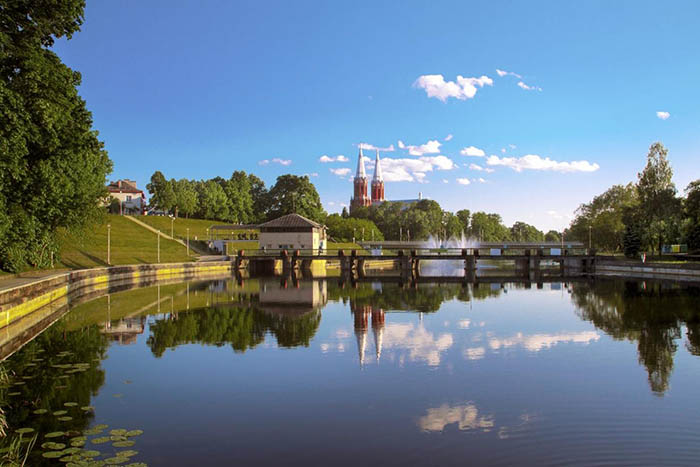 In the XIX century, the town grew bigger. Here was a church with the steeple and two synagogues. When the 1831 uprising was put down, the town belonged to the Russian empire. During the uprising of 1863, the gun factory was opened here. In 1898 the narrow-gauge railway started operating with the track PanevėžysŠvenčionėliai. In 1902 the hydropower plant was built in Anykščiai. 7 years later, in the place of where an old church was built, a new church was established (in neo-gothic style).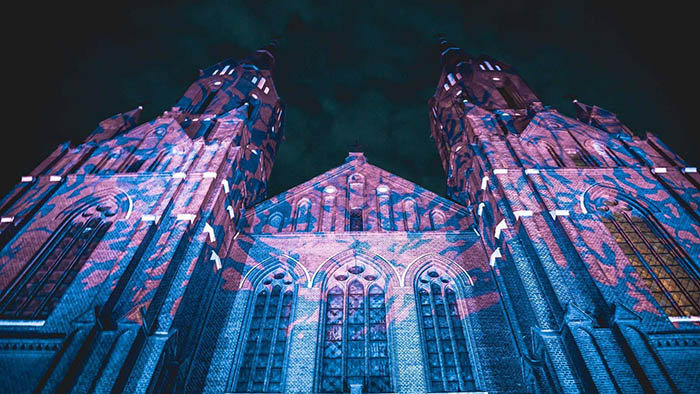 Since 1929 local winery works in Anykščiai. In 1938, the rights of the town were renewed. During the wars, a lot of people died, mainly Jewish. In 1944 the town was a battlefield for the Nazis and the Soviets. In 1968 the factory of sand-intensity was opened ("Kvarcas), as well as the mansion of culture and the blocks of living houses "Ramybė". During 1988–1992, the railway was operating for children, on the route Anykščiai-Rubikiai. In 1992 the new blazon was confirmed. In 2012 Anykščiai town was selected to be The Capital of Lithuanian Culture.
Primary source: http://www.infoanyksciai.lt/en/
(Visited 517 times, 1 visits today)