BNN offers you a selection of cultural and sports events in Lithuania for the week during June 13 and June 19 (Source: http://bnn-news.com)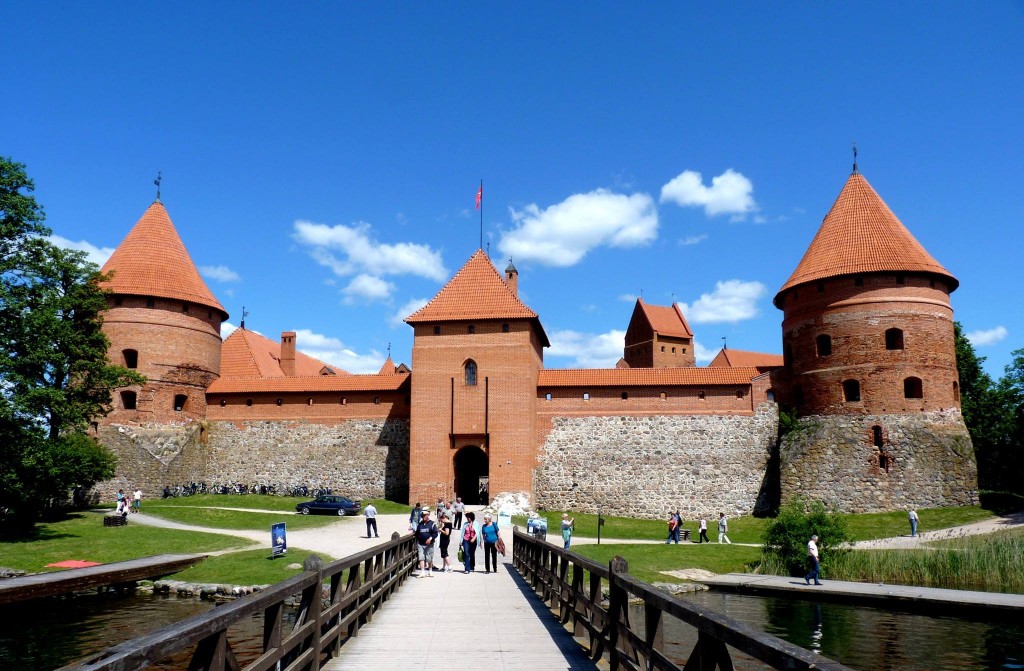 June 13-18:
Exhibition «Not Only Sky»; the Church Heritage Museum www.bpmuziejus.lt/en), (Šv. Mykolo g. 9, Vilnius;
The Church Heritage Museum has opened a new exhibition «Not only sky». Creations of the religious part from the collection of Rolandas Valiūnas and law bureau Valiunas Ellex – in total about 1000 paintings, more than 260 sculptures, folk art, old graphics, maps and books samples are put on the display.
June 13-18:
Cinema under the Stars; Valdovų rūmų kiemas (www.valdovurumai.lt/en), Katedros a. 3, Vilnius;
Selected by hands and heart, films under the open sky have made a tremendous step and moved to a new, filled with history, location in the yard of the Palace of the Great Dukes of Lithuania, A special program has been prepared for the seventh season. It will include amazing summer premieres, admirable film classics, kingly film shows and, of course, the most beloved films. Free admission.
June 13-18:
Vilnius LGBT Festival «Kreivės»; various Vilnius venues;
Vilnius LGBT festival «Kreivės» is a cultural and social initiative which started in 2014. The vision of the festival organizers is to build a community which acknowledges and passionately supports variety in LGBT expressions and viewpoints.
June 18, 7 pm:
Giuseppe Verdi. Opera Don Carlos, Lithuania's Opera and Ballet Theatre (http://www.opera.lt/en), Vienuolio g. 1, Vilnius;
Artistic director and conductor Pierre Vallet (France), singers include Askar Abdrazakov (Russia), Adam Diegel (USA), Kostas Smoriginas or Eugenijus Chrebtovas, Liudas Mikalauskas, Česlovas Nausėda, Viktorija Miškūnaitė, Eglė Šidlauskaitė, Gunta Gelgotė, Ina Tervydytė, Vladas Bagdonas, Žygimantas Galinis, Arūnas Malikėnas, Deividas Staponkus, Šarūnas Šapalas, Rokas Šveisteris. More information on www.vilniusfestival.lt
June 18, 8 pm:
Rock Ballads; Courtyard of Vilnius Picture Gallery (www.ldm.lt/en), Didžioji g. 4, Vilnius;
The festival will present three various genre concerts in the open air during which the most famous Lithuanian performers shall perform together with the Lithuanian National Symphonic orchestra. The festival's jewel will be «Rock ballads» with the best Lithuanian rock vocalists Povilas Meškėla, Česlovas Gabalis and Jeronimas Milius.
June 13-18:
Vilnius Festival; various Vilnius venues;
Vilnius Festival, one of the most prestigious, solid and versatile classical music events in Lithuania and a major summer destination for music-lovers during the hottest tourist season, is drawing to an end and the rest of the events will be as enjoyable and engaging as all until now. Since the first Vilnius Festival in 1997 its primary idea is focused on promotion of world culture in society.
June 17, 6 pm:
Opening of The Exhibition of Contemporary Israeli Photographer Sharon Yaari; National Gallery of Art (www.ndg.lt/en), Konstitucijos pr. 22, Vilnius;
The exhibition is presented by one of the most famous contemporary Israeli photographers Sharon Yaari.
In his works, the artist explores the natural and urban landscape of Israel, in this way revealing the historic, politic and time narratives.
June 17, 8 pm:
Drones World Tour: Muse; Kaunas «Žalgiris» Arena, Karaliaus Mindaugo g. 50, Kaunas;
Muse's show in Kaunas «Žalgiris» arena has been added to the Drones World Tour. The Drones World Tour will see the band perform for the first time «in the round» from the middle of the arena. This stage design and configuration will give fans a true 360 degree audio/visual sensory experience. Matt Bellamy has also said that they will be flying drones over the audience during the shows.
June 17-19:
Pažaislis Monastery Music Festival; Pažaislis Monastery (http://pazaislis.lt/en/), Kaunas region;
June 18, 4 pm – the Sounding Stories of the Bells in the Yard of Vytautas Magnus War Museum. Performers include Auke de Boer (carillon, the Netherlands), Bauke Reitsma (carillon, the Netherlands). This concert is organized in cooperation with the Embassy of the Netherlands and Kazickas Family Foundation
June 18, 7 pm – Johann Strauss' Music on the Water, Kaunas Yacht Club. Performers include
Ona Kolobovaitė (soprano), Liudas Mikalauskas (bass) and Conductor Juozas Domarkas. Lithuanian National Symphony Orchestra will play.
June 18-19:
Trakai Medieval Festival; Trakai Peninsula Castle, Trakai;
Trakai History Museum events will revivify the medieval town spirit with market hoopla, respectable merchants and fine ladies, gabble of happy children, craftsmen workshops, music, theatre and clangour of knights' armour and swords. The event traditionally starts with a colourful procession of festival participants dressed in medieval costumes through the main street of Trakai. It takes off from the tourist observation ground opposite to the Island Castle and moves to the Peninsula Castle, where the Duke meets it with welcoming ceremony and grants his privilege. Festival participants include history enthusiasts who cherish ancient crafts – potters, smiths and goldsmiths, bookbinders, woodcarvers, glassmakers, shoemakers, tailors, spinners, and other artisans.
June 18, 6 pm:
Circus has come! Taikos g. 54, Klaipėda;
A joint Lithuanian and Czech circus is inviting all Klaipedians and especially the little ones to come and enjoy a slew of tricks in the dazzling performance by the best of the best contortionists and stunt men.
Sources: http://bnn-news.com and http://wikipedia.org
(Visited 747 times, 1 visits today)