Saint Casimir Jagiellon (Lithuanian: Kazimieras) was a crown prince of the Kingdom of Poland and of the Grand Duchy of Lithuania who became a patron saint of Lithuania, Poland, and the young. His feast day, the Saint Casimir's Day, is marked annually with Kaziuko mugė (a trade fair) held on the Sunday nearest to March 4, the anniversary of his death, in Vilnius.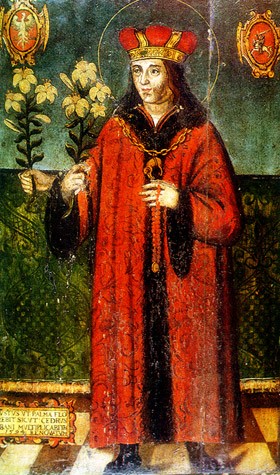 Prince Casimir was born at Wawel, the royal palace in Kraków. Casimir was the third child and the second son of the King of Poland and Grand Duke of Lithuania Casimir IV and Queen Elisabeth Habsburg of Hungary. Elisabeth was a loving mother and took active interest in her children's upbringing. The Queen and the children often accompanied the King in his annual trips to the Grand Duchy of Lithuania. From the age of nine, Casimir and his brother Vladislaus II were educated by the Polish priest Jan Długosz. The boys were taught Latin and German, law, history, rhetoric, and classical literature. Długosz was a strict and conservative teacher who emphasized ethics, morality, and religious devotion. Długosz noted Casimir's skills in oratory.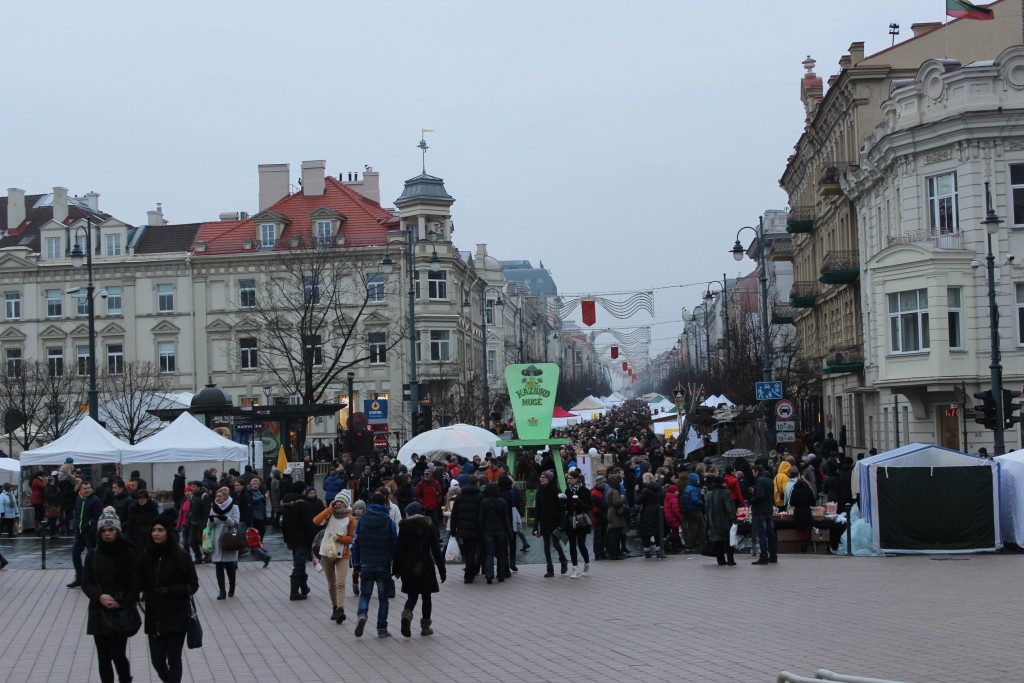 As his elder brother, Vladislaus II, ruled Bohemia, Prince Casimir became crown prince and heir apparent to the throne of Poland and Lithuania. Italian humanist writer Filippo Buonaccorsi was hired to become Casimir's tutor in political matters. The Italian merchant and traveler Ambrogio Contarini met with Prince Casimir and was impressed by his wisdom. Prince Casimir completed his formal education at age 16 and spent most of his time with his father. In 1476, Prince Casimir accompanied his father to Royal Prussia where he tried to resolve the conflict with the Prince-Bishopric of Warmia. In 1478 the Seim (Parliament) of the Grand Duchy of Lithuania demanded that King Casimir IV leave either Prince Casimir or Prince John I Albert in Lithuania as a regent. King Casimir IV feared separatist moods and refused, but after settling the conflict in Prussia, moved to Vilnius.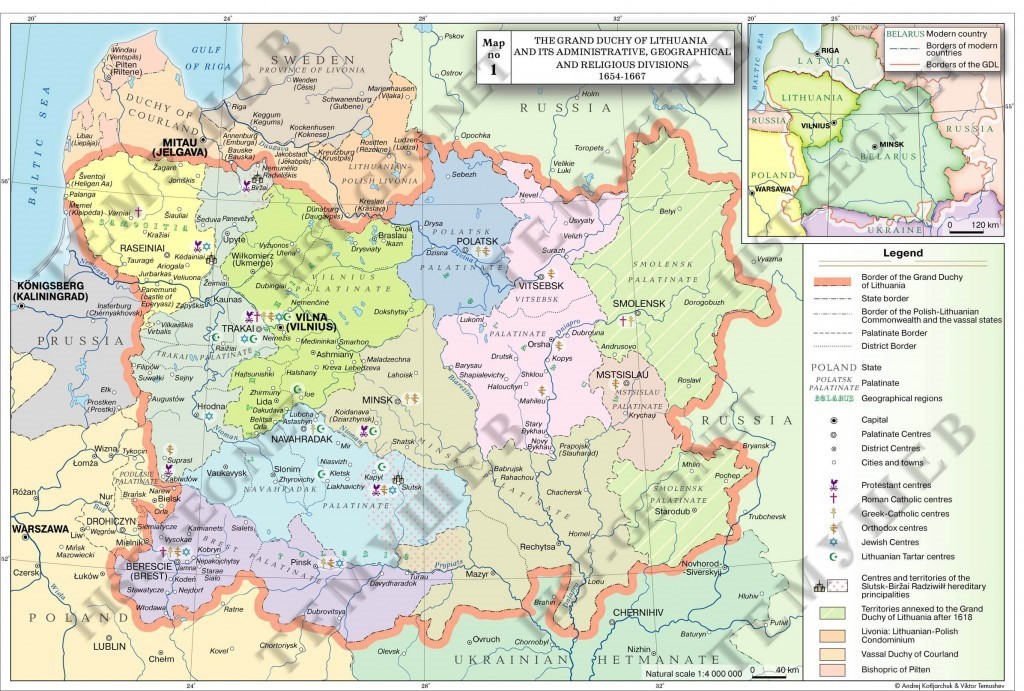 Grand Duchy of Lithuania (Source: http://www.hist-geo.net)
According to Maciej Miechowita in the early 1480th, Prince Casimir developed tuberculosis. In 1483, Prince lived and worked in Grand Duchy – in Vilnius and Hrodna.  After the death of Vice-Chancellor of the Crown, Casimir took over some duties in the chancellery. He was known for his charitable work and help to the needy. Prince Casimir died on March 4, 1484, in Hrodna. His remains were interred in Vilnius Cathedral, where a dedicated Saint Casimir's Chapel was built in 1636.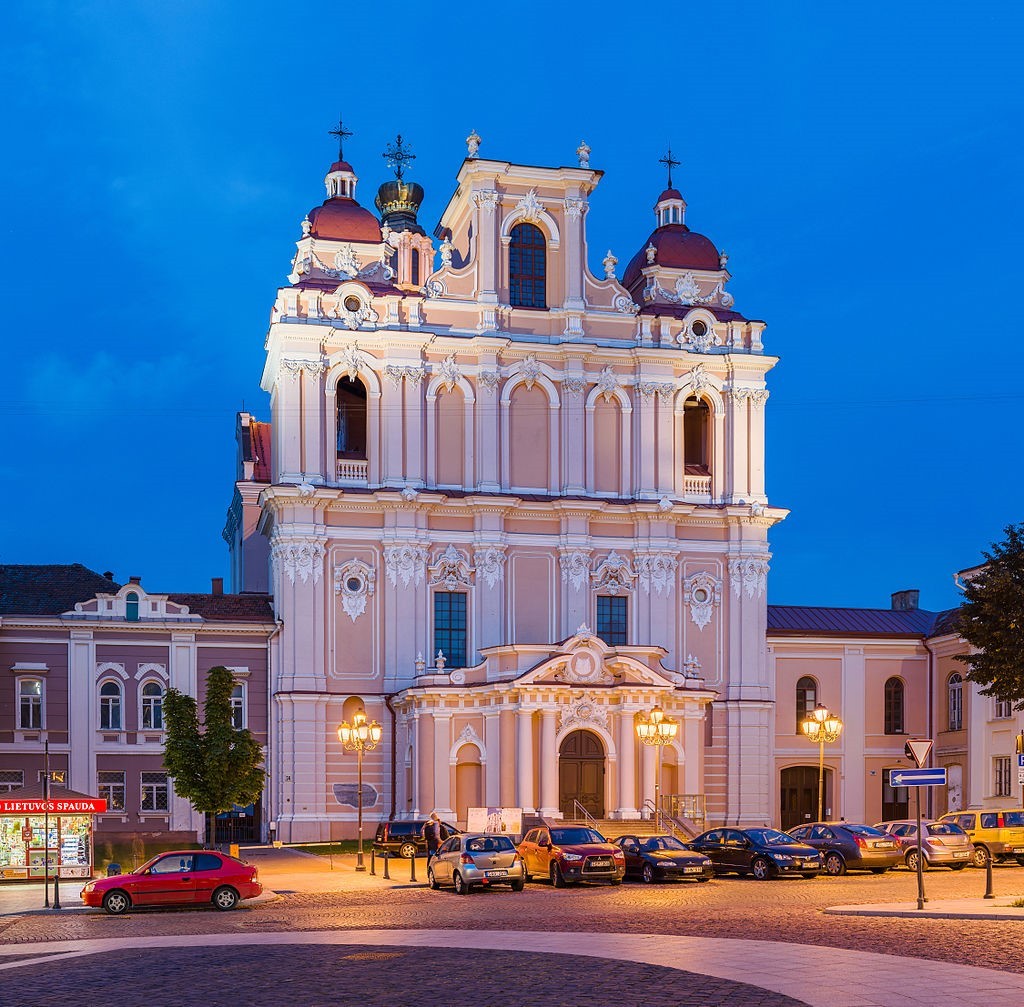 Church of St. Casimir in Vilnius
Surviving contemporary accounts described Prince Casimir as a young man of exceptional intellect and education, humility and politeness, striving for justice and fairness. Early sources do not attest to his piety or devotion to God, but his inclination to religious life increased towards the end of his life. Later sources provide some stories of Casimir's religious life. Marcin Kromer claimed that Casimir refused his physician's advice to have sexual relations with women in hopes to cure his illness. Other accounts claimed that Casimir contracted his lung disease after a particularly hard fast or that he could be found pre-dawn, kneeling by the church gates, waiting for a priest to open them. The first miracle attributed to Casimir was his appearance before the Lithuanian army during the Siege of Polotsk in 1518. Casimir showed where Lithuanian troops could safely cross the Daugava River and relieve the city, besieged by the army of the Grand Duchy of Moscow. After hearing about this miracle, Casimir's brother Sigismund I the Old petitioned the pope to canonize Casimir. He was canonized by Pope Clement VIII in 1602 and is the patron saint of Poland and Lithuania. Moreover, on June 11, 1948, Pope Pius XII named Saint Casimir the special patron of all youth.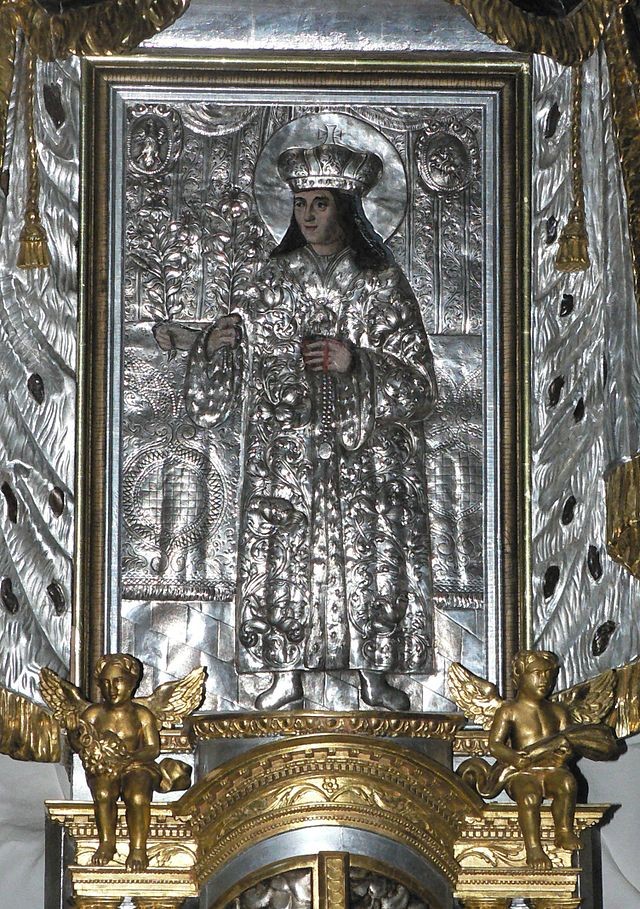 Saint Casimir's painting in Vilnius Cathedral is considered to be miraculous. The painting, probably completed around 1520, depicts the saint with two right hands. According to a legend, the painter attempted to redraw the hand in a different place and paint over the old hand, but the old hand miraculously reappeared. More conventional explanations claim that three-handed Casimir was the original intent of the painter to emphasize the exceptional generosity of Casimir ("But when you give to someone in need, don't let your left hand know what your right hand is doing." Matthew 6:3) or that the old hand bled through a coat of new paint (similar to a palimpsest). Around 1636 the painting was covered in gilded silver clothing (riza).
Source:http://www.wikipedia.org
(Visited 1,039 times, 1 visits today)