The church of Saint Catherine is a Roman Catholic temple located in the old town. It is built in late Baroque style. Church was being built during 1625-1743 years and is famous with its facade and decoration. The church is a part of Benedictine cloister: there is a tunnel, which connects two buildings. The building was strongly damaged during WWII and then storehouse was established here in the Soviet times. The church of Saint Catherine is the first church to have been extensively restored since Lithuania regained its independence. The church was substantially renovated, with complex restoration work being performed on the interior. The central altar of the church was fully refurbished.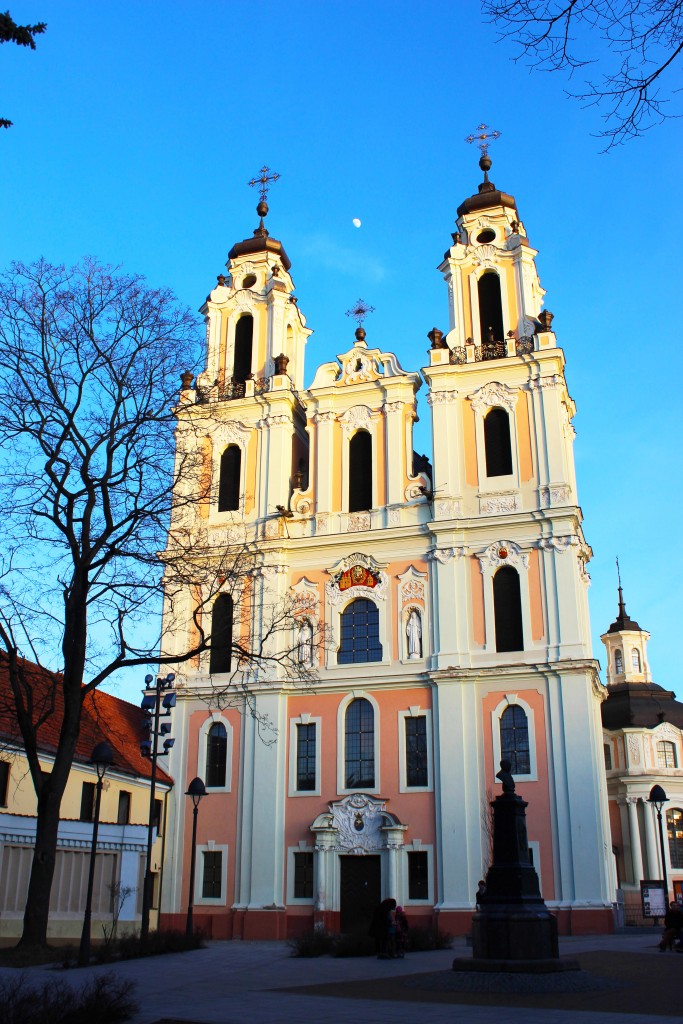 In 2006 the Vilnius City Municipality transferred the right of administration of Saint Catherine's church to the "Vilnius Teachers' House" organisation. The central nave of the church of Saint Catherine is ideal for concerts. The acoustics are excellent, and the venue is used for cultural events, as well as for rehearsals and concerts of the "Šv. Kristoforo kamerinis orkestras" (Saint Christopher's Chamber Orchestra), the choir "Jauna muzika" ("Young Music"), the boys' and young people's choir "Ąžuoliukas" ("Little Oak") and other artistic collectives and performers.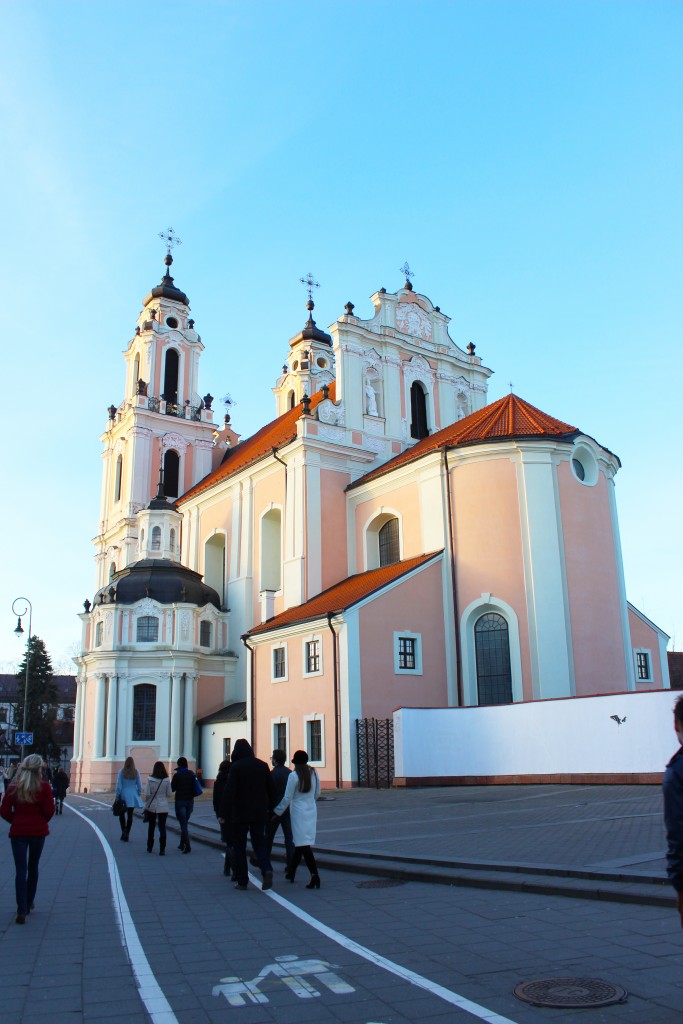 Square of Stanisław Moniuszko
S. Moniuškos Square is next to Saint Catherine's church. The Square is one of the most beautiful places in Vilnius. Stanisław Moniuszko (Stanislovas Moniuška) was a Polish – Belarusian composer, conductor and teacher. He wrote many popular art songs and operas, and his music is filled with patriotic folk themes of the peoples of the former Polish-Lithuanian Commonwealth (predominantly the Poles, Lithuanians and Belarusians). He has written many his composition in Vilnius – cantatas "Milda", "Nijolė", opera "Halka" and others. He is generally referred to as the father of Polish national opera.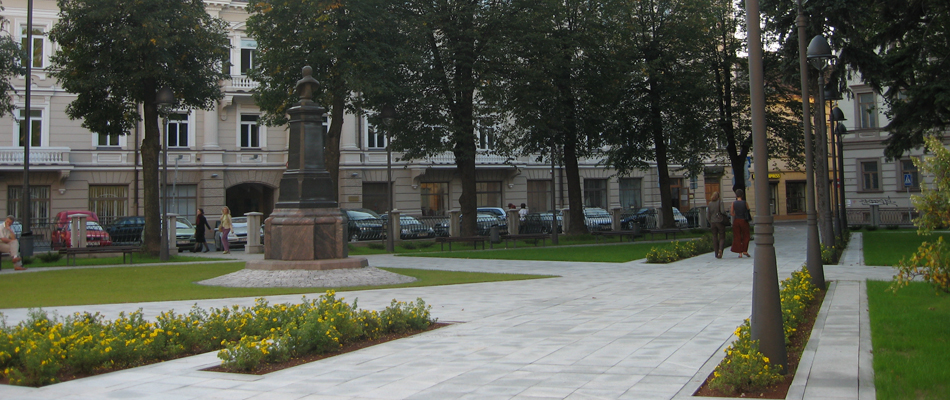 S. Moniuškos Square has been refurbished with new paths joining the neighboring streets to Saint Catherine's church. It has been paved with granite blocks and paving slabs, the decorative granite fountain has been reconstructed, and complex work has been undertaken on strengthening and repairing the fence between the Benedictine monastery and the Square.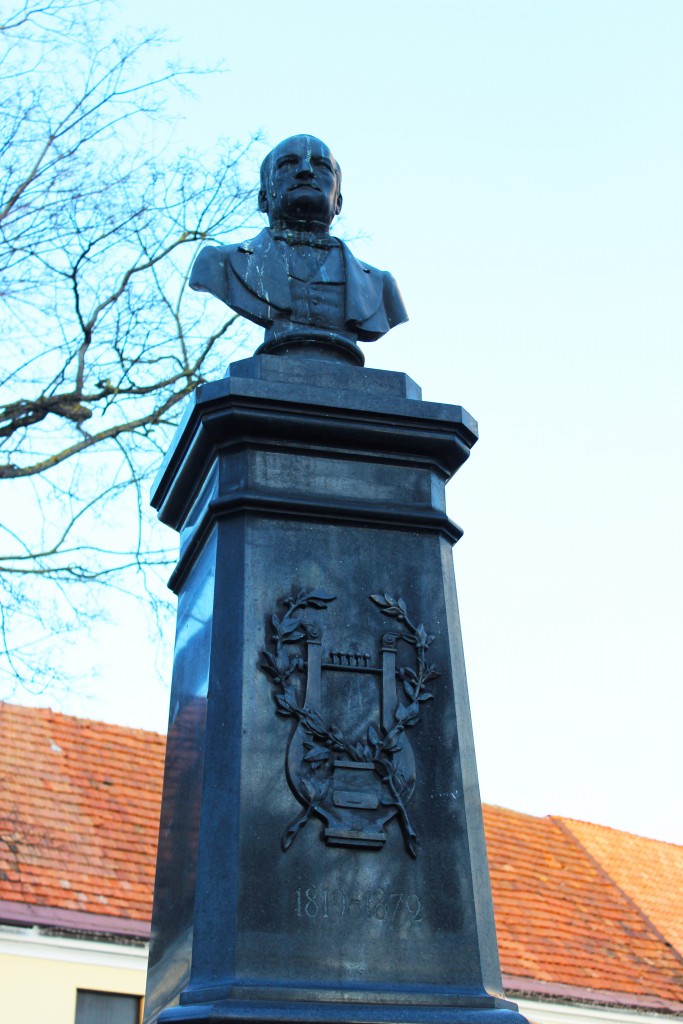 Lighting has been installed in the Square and the facade of Saint Catherine's church has been illuminated. Fifteen park benches have been placed in the Square for the convenience of passers-by.
Source: http://www.vilnius-tourism.lt/en/
(Visited 914 times, 1 visits today)