St. Peter and St. Paul's Church (Lithuanian: Šv. apaštalų Petro ir Povilo bažnyčia) is a Roman Catholic Church located in the Antakalnis neighbourhood of Vilnius. It is the centerpiece of a former monastery complex of the Canons Regular of the Lateran. The church is considered a masterpiece of Lithuanian Baroque.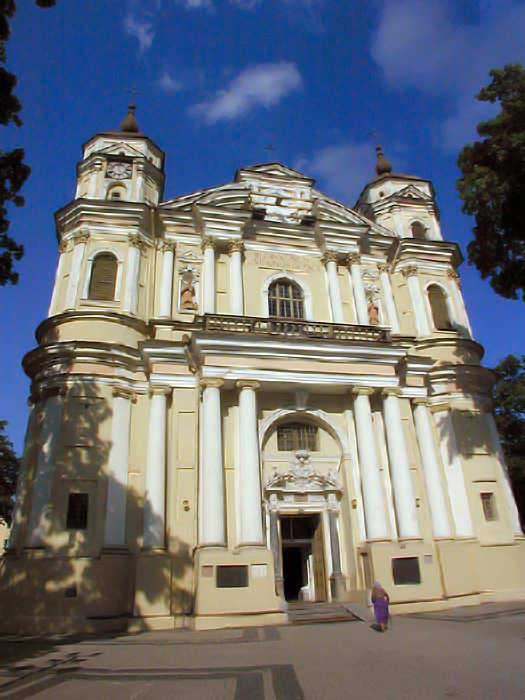 The foundation of the first church in this location is unknown. While digging the foundations for the present-day church, workers found a sculpture of an unknown knight. It is believed that the church was founded by Wojciech Tabor, Bishop of Vilnius (1492–1507). The wooden church burned down in 1594 but was rebuilt in 1609–16. In 1625, Bishop Eustachy Wollowicz invited Canons Regular of the Lateran. Their new monastery was officially opened in November 1638. Bishop of Samogitia Jerzy Tyszkiewicz gifted a painting of Blessed Virgin Mary of Mercy to the church and the monastery. The painting was brought by Tyszkiewicz from Faenza, Italy and depicts Our Lady of Graces, patron of Faenza.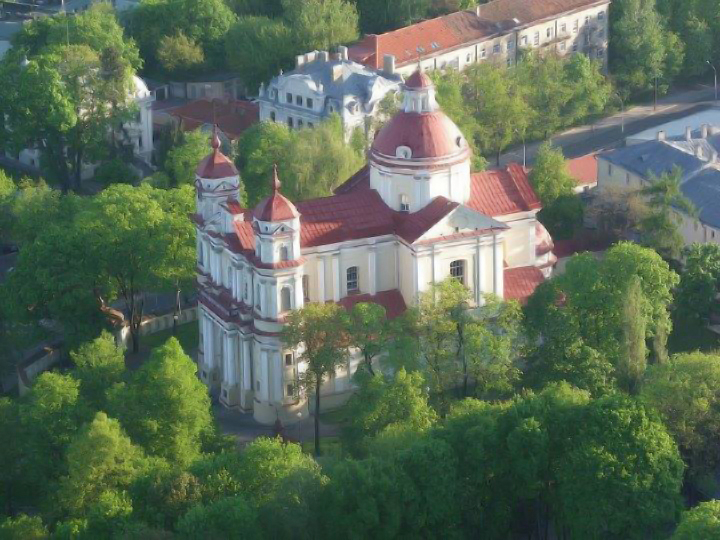 During the wars with Muscovy, the monastery was burned down and the church was destroyed. The construction of the new church was commissioned by the Great Lithuanian Hetman and Voivode of Vilnius Michal Kazimierz Pac. It is said that Pac was inspired to rebuilt the church after incident when he hid in its ruins and thus narrowly escaped death from mutinous soldiers. The construction works started in 1668 under the supervision of Jan Zaor from Kraków and finished in 1676 by Giovanni Battista Frediani. The church was finished by Pac's brother, Bishop of Samogitia Kazimierz Pac, and was consecrated in 1701. Its interior has masterful compositions of some 2,000 stucco figures by Giovanni Pietro Perti and ornamentation by Giovanni Maria Galli.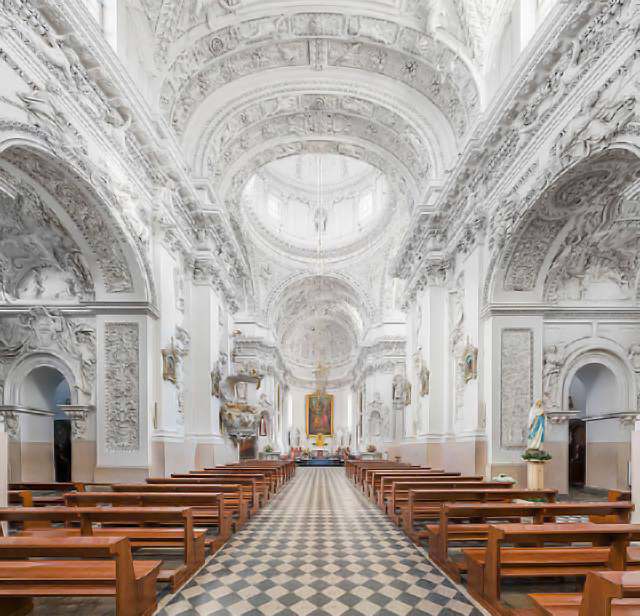 The interior of the church changed relatively little since that time. The major change was the loss of the main altar. The wooden altar was moved to the Catholic Church in Daugai in 1766. The altar is now dominated by the Farewell of St. Peter and St. Paul, a large painting by Franciszek Smuglewicz, installed there in 1805.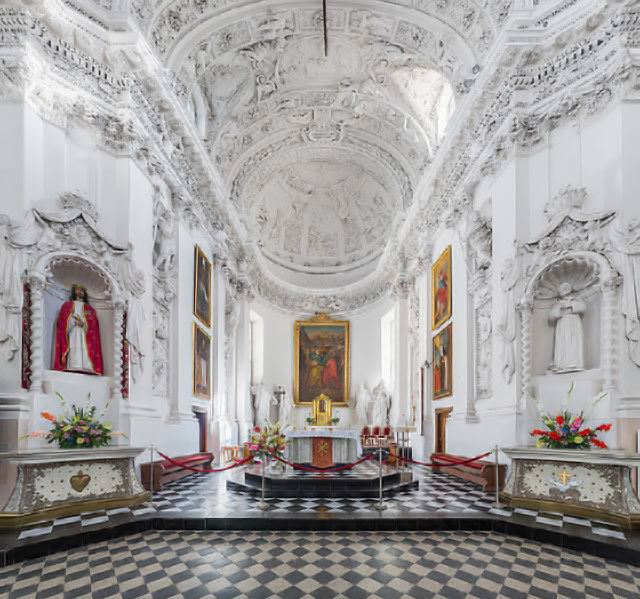 In 1864, as reprisal for the failed January Uprising, Mikhail Muravyov closed the monastery and converted its buildings into military barracks. Only in 1901–05, the interior was restored again. The church acquired the boat-shaped chandelier and the new pipe organ with two manuals and 23 organ stops.
Source:http://www.wikipedia.org
(Visited 988 times, 1 visits today)